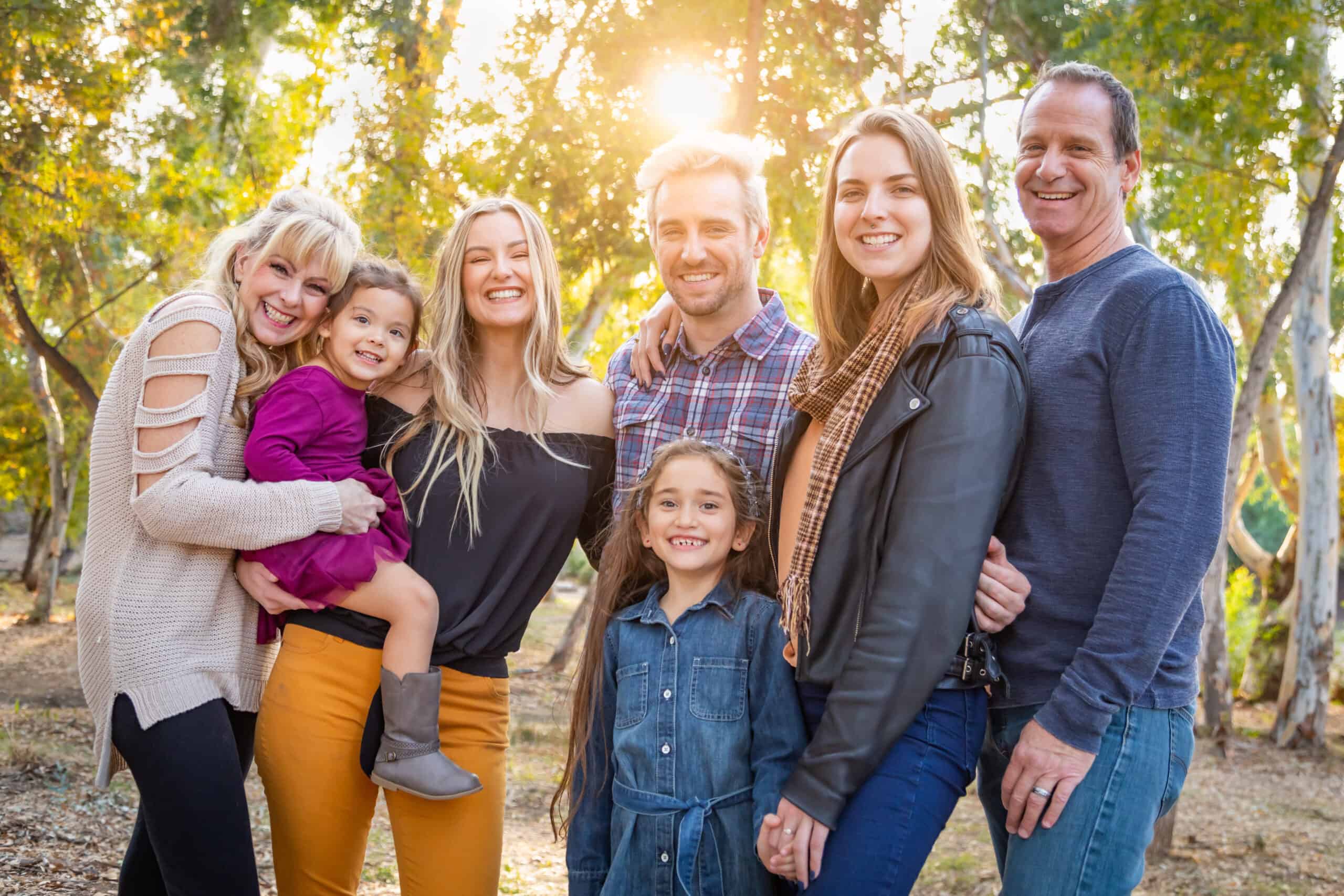 PAL is a support group for parents and other family members who are trying to support a loved one in seeking recovery.
PAL's evidence-based practices have been proven in studies to help parents' wellbeing to improve and decrease enabling behavior. The studies also indicate that the loved one with substance use disorder was less likely to be using drugs/drinking alcohol once their family member attended PAL meetings. The practices include curriculum topics such as delayed emotional growth, the role of the family in addition, setting realistic boundaries, and healthy helping vs. enabling.
Weekly meetings offer addiction education and support at no charge for parents and other family members who are trying to support a loved one through an addiction.
A few things we want you to know:
We welcome your point of view.
We will be supportive of you whether you choose to do what is suggested or not.
Meeting facilitators are parent volunteers, not counselors. Every suggestion and point of view you hear will reflect that person's experience, not necessarily the opinions of PAL as a whole.
What you hear in meetings, and what you say in meetings, should remain confidential.*
All PAL attendees must be 18 or older.
PAL is a support group of parents helping parents. Therefore, it is not a place for you to bring your addicted loved one.
We don't receive wisdom; we must discover it for ourselves after a journey that no one can take for us or spare us."
-Marcel Proust
How to Start a PAL Meeting
Need More Info?
For more information about starting a PAL meeting in your area, please email us at info@palgroup.org
We receive requests from people across the country looking for PAL meetings in their area. PAL has trained hundreds of volunteer facilitator parents. Some take responsibility for leadership of a group; some are co-facilitators who share leadership; and some sign up to be substitutes when needed. We are grateful for each and every one of these caring and giving souls. If you have an interest in becoming a PAL facilitator, please read the information below.
1. What's most important in starting a new meeting, is your level of desire. A shared goal between two or more people working together, works best.
2. We provide free training and support for all of our facilitators!
3. To see how a typical meeting is run, look at our PAL Meeting Format.
4. A volunteer facilitator is not a teacher. Teachers need to have complete knowledge of their subject. A facilitator is more of a time-keeper, guide, and fellow student, learning the curriculum along with the other group members.
5. Meetings are usually 1.5 hours long and are mostly held on weekday evenings.
6. We can help you find a church or suitable location for your meeting (just as a church might provide for other outside groups such as AA or Al-Anon).
7. Once we have secured a location, you have your training, and all the resources we provide, then the information about your group can be shared with the public. We will provide brochures, flyers and information on our website sharing the meeting time and location.
Have questions about any of our PAL meetings? Find out more about how to start a PAL group in your area, what you can expect when you attend a PAL meeting, and how you can help yourself when dealing with an addicted loved one.
How can I start a PAL group in my area?
PAL's vision is to make PAL meetings available to all parents of addicted loved ones, and those meetings are started by parents willing to give of their time to facilitate in their community. We provide free online training, plus all supplies and materials; we ask that the facilitator find a meeting location (often churches as they see PAL as a ministry and provide meeting places at no charge) and lead the meeting, using the materials we provide.
Facilitators do NOT need to be subject matter experts; they do NOT need to have their own lives in order; and they do NOT need to know more than anyone else in the room.
To learn more, please email us at info@palgroup.org   
Do I have to call before coming to a meeting, or can I just show up?
It is not necessary to call in advance at any of our meetings. You are welcome, however, to reach out to the facilitator at any time with any questions you may have.
Do I have to attend the meetings on a regular basis?
No. We say come when you want to, or when you need to. If you're undecided, just keep in mind that something you say at a meeting might be something that helps another member more than you'll ever know.
Is there any cost to attend a meeting?
No, there is never a cost to attend any PAL group meeting.
Are PAL meetings available in Spanish?
Yes, we currently have a national online meeting in Spanish – to sign up, click here
We are looking to start local Spanish-speaking meetings, but need bilingual volunteer facilitators. To learn more, email us here.
If I attend a PAL meeting, do I have to talk?
No, each person has the option to participate during check-in (share what's going on with their loved one), but there is no obligation to do so, and "just listening" is equally acceptable.
Can the PAL meeting help me if I'm a spouse instead of a parent?
Yes. Even though the PAL group is designed for parents, as a spouse you may be put into a "parental role" by your addicted partner. Therefore, much of what parents need to learn will also be useful for you.
Can I come to a meeting if I'm not a parent or spouse?
Although the PAL meetings were designed primarily for parents, all family members and friends of an addicted loved one are welcome. In general, the more family members and friends who receive education about addiction, the better chance the addicted person has of getting help.
Is there an age limit for children who want to attend?
Because of liability issues, we have an age limit of 18 years or older.
These meetings are not intended for your addicted loved one.
If I have an addicted loved one and I am in recovery for drugs or alcohol myself, can I attend a meeting?
Yes, as long as you are trying to help an addicted loved one, you are welcome at our group.
Is my loved one dealing with substance use disorder invited to come to the group with me?
No, PAL meetings are designed for families and friends of those who misuse substances. There are many other groups designed to help those struggling with substance use disorder.
Does the PAL group have sponsors?
No sponsors are necessary for a PAL group. We learn together from the educational topics and each other's experiences. Our goal is that each person be supportive of each other person as they become educated about addiction and recovery through time, at their own individual pace.
Much of the support at a PAL meeting comes from other parents who have experienced many of the same challenges.
What can I do if my loved one doesn't want help?
You can still help a loved one who doesn't want help – but the best ways to help are not always obvious. One of the best things you can do is get help for yourself, through education, support, counseling, etc. This is important because, due to the nature of addiction, deciding on the best course of action can be tricky. For instance, sometimes you can actually help your loved one best by doing nothing. This is a complicated question that can only be answered through time, as you gain new learning from support groups and professionals in the field.
What is enabling?
Enabling is trying to help a person in the short term and ending up hurting them in the long term. For instance, giving someone a loan they desperately need for rent, but then they use the money to buy drugs. If you try to be smart by paying the money they requested directly to the landlord, you may still be enabling because whatever money they had to pay their rent with can now be used to buy drugs.
How do I know when an intervention will help?
An intervention is designed to break through an alcoholic or addict's fine-tuned denial system so they will be willing to accept help to change. They are costly and we recommend you exercise extreme caution in selecting someone reputable. We suggest you seek input from others at your PAL meeting before making this decision.
How can I deal with feeling hopeless?
Feeling hopeless at times is an all-too common occurrence when you are trying to help someone deal with their addiction. Even though it doesn't feel good, that hopeless feeling has an upside. It can motivate you to ask for help for yourself, and be more willing to try new things.
So, we say that it's not bad to find yourself feeling hopeless, but it is bad for you to stay there. In other words, hopelessness can be viewed as a signal that it's time for you to get more professional help, such as from a counselor.
*Note regarding confidentiality: Although laws vary in different states, child welfare is paramount. Anything shared in our meeting regarding child abuse or endangerment cannot be expected to fall under confidentiality and may be immediately reported to authorities.
Please also note that while dealing with the issue of addiction, it is not uncommon for a loved one to threaten self harm/suicide. Even though this can be a form of manipulation, it should always be taken seriously. Please call 911 if you encounter this issue.