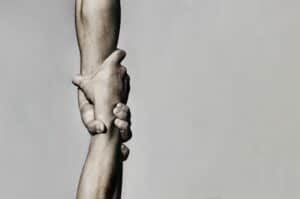 ​I would like to share some of the most common questions I receive about relapse. I will answer them from an overview perspective and in a general sense. Relapse is a big topic, with many variables that are case specific. I don't think it can be covered thoroughly in a blog post, so my aim here is to cover some basics. I hope to help remove some fear about relapse and provide perspective for those parents who are trying to understand their addicted loved one's behavior and support their recovery.
Here are four of the most common questions I receive:
1. Does everybody relapse? Should we expect our son/daughter to relapse?
No, not everybody has a relapse. Some people come into recovery truly ready to make a change and sobriety sticks right from the beginning. To address concerns you may have about your own child and the possibility of relapse, I suggest you respond by using your recovery in the same way that is suggested to the addict/alcoholic: take it one day at a time. It is incredibly hard to tell who will have a future bump in the road. Sometimes the toughest and least motivated person doesn't relapse, and the recovery valedictorian does. Either way, if you work on yourself as a parent, you will be well-equipped to respond to either possibility. If there is a relapse and you have been working on your own recovery you will at least know that you did not contribute to the relapse. Being a part of the solution is something you can control. Whether or not they relapse, is not.
2.What are the most common reasons for relapse?
Reasons for a relapse can be very case specific, but here are some common issues that often lead to relapse:
A. Not accepting the severity of the problem – many alcoholics/addicts struggle to admit the severity of their problem and the full ramifications and effects that it has on themselves and others (this is particularly common with young people who have not experienced a lot of consequences yet). They often tell themselves that their using isn't that bad, that it was circumstances that created their latest problems, that it was somebody else's fault, or that it will be different this time. They have trouble accepting that the effect alcohol/drugs have on them is different from what they see in other people. They see others who use or drink with different outcomes and long to be like them. If they are aware of the disease concept of addiction, they may feel it is unfair that they have the disease. This failure to accept the full ramifications of the problem can lead to lack of effort in recovery or outright avoidance of needed changes, followed by continued use of old coping skills which can lead to a drink/drug.
B. Not finding a new and supportive social group – if a person in early recovery still spends time in the same places with the same people that they did while they were using, a relapse is likely. Remember the adage: "You are who you hang out with."
C. Failure to clean up past behavior – recovering addicts can suffer from tremendous guilt, much of which is legitimately warranted due to their choices and behavior. It is critical that they begin to clean up their own past messes because it builds self-worth. There is not a specific timetable for this, but if avoided long enough relapse can ensue.
E. Replacing one addiction with another – sometimes addicts/alcoholics will justify using gambling, sex, work, etc. in an unhealthy way which continues the addictive mindset.
F. Failing to participate in aftercare programs following treatment – I hear stories all the time of people leaving treatment after thirty days and saying, "I'm feeling so much better. I have a lot to catch up on and I don't have time for aftercare, sober living, meetings, or sponsorship."
G. Simple pride – "I've got it all figured out now."
3. Can we prevent our child from relapsing?
No. But parents can influence their child's recovery one way or another. Building the relationship with your recovering child while they are sober goes a long way to help. You can learn to understand addiction and recovery and become your child's greatest cheerleader. If you participate in your own recovery and learn about the family dynamics that contribute to your child's stress, you can help reduce it. This does not mean removing the stress of "life on life's terms," it just means taking care of your own recovery to make sure you are not adding problems to the ones they already have.
4. What more can we do as parents?
Although you cannot decide how your child's journey will go in recovery, there are plenty of things you can do to support them. Learn what you can about addiction and recovery by reading helpful literature and attending parent meetings. I strongly recommend to any parent of an adult alcoholic or addict that they read the book Alcoholics Anonymous if they wish to understand the alcoholic mind and behavior. Develop a support system for yourself that you can call on as you and your child go through ups and downs. Focus on building your relationship with them and do your best to let go of anger, guilt, and fear so you can focus on hope and love.
As I stated at the beginning, this is not a complete discussion on relapse. It is just a short overview. Relapse is common in recovery, and it may be a part of your family's journey. If your child is currently sober, I think the best thing you can do instead of focusing on a possible relapse is to enjoy every day that you have a sober child. If they do relapse, it does not mean that they have learned nothing or that there has not been progress. For some people it is the needed lesson to build and strengthen their recovery.
Josh Azevedo is a guest blogger for PAL and is the Executive Director at The Pathway Program, https://thepathwayprogram.com